Madinah – Tempat yang menjadi idaman seluruh kaum yang beragama islam, bandar Madinah bukan sekadar tempat untuk beribadah,
Sebenarnya – apabila anda berada disini (Kota Madinah) suatu keajaiban pasti akan berlaku walau sedikit kepada setiap hamba yang datang ke sini.
Keterujaan mereka yang bercadang melawat Kota Suci ini, adalah berhajatkan dapat menunaikan ibadah, akan tetapi selain dari itu anda sebenarnya akan merasa amat tenteram apabila menjejak kaki ditanah Madinah. Perasaan itu hanya berlaku pada mereka yang telah melalui dan semasa ketibaan pertama.
Pasti! pertama kali yang bermain dalam minda anda ketika berada disini ialah untuk melihat "Makam Baginda S.A.W" dan akan mencari, bertanya kepada mereka, dimana bersemadi. Seandainya anda mencari tanoa bertanya sesiapa, perasaan itu akan menjadi satu misteri, akan berlaku satu perasaan yang mana telah merubah minda, menjadi tenteram, ceria dan lebih bersemangat serta bertenaga, secara tak lansung anda telah pon mengukir senyum yang ikhlas apabila bertemu dengan makam Baginda S.A.W, dan ketulusan hati anda menceritakan – itulah diri anda yang sebenar.
Dalam dilamun kebahagian, angin Kota Madinah memang bertiup lembut diselangi dingin, kota yang bersih, tersusun rapi dipenuhi manusia yang begitu mesra.
Terdapat banyak pilihan hotel-hotel yang bertaraf dari 5 hingga 3 bintang, serta hotel yang biasa bagi mereka mempunyai bugdet yang rendah.
Hotel yang paling popular 2020 di Kota Madinah ialah – Coral Al Madinah Hotel atau dikenali sebagai Rua Al Madinah
Room facing to Nabawi Mosque
Ruang Tamu, juga facing to Nabawi Mosque
Facilities For All Room Type
Air conditioning
In-room safe box
Telephone
Blackout curtains
Non-smoking
Toiletries
Coffee/tea maker
Satellite/cable channels
Towels
Complimentary tea
Sewing kit
Wake-up service
Free bottled water
Shoeshine kit
Wi-Fi [free]
Hair dryer
Shower
Available Service
Check-in/out [express]
Dry cleaning
Pets allowed
Check-in [24-hour]
Fireplace
Safety deposit boxes
Concierge
Food delivery
Security [24-hour]
Contactless check-in/out
Front desk [24-hour]
Shops
Currency exchange
Gift/souvenir shop
Smoke-free property
Daily housekeeping
Laundry service
Smoking area
Doorman
Luggage storage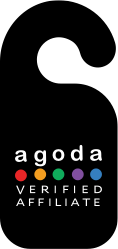 Rua Al Madinah, hotel terbaru yang terletak berhampiran dengan Nabawi Mosque. Dibahagian luar hotel yang bersih serta bangunan berhampiran tersusun rapi
Ruang corridor dibahagian lift agak besar dan selesa serta dilengkapi "melebihi 6 kemudahan lift." Amat sesuai kerana tetamu yang menginap di sini agak ramai.
Pilihan Hotel, yang direkomenkan oleh HotelierTrip: Agoda PartnerAffi. www.HotelierTrip.com "Trip Ke Middle East"